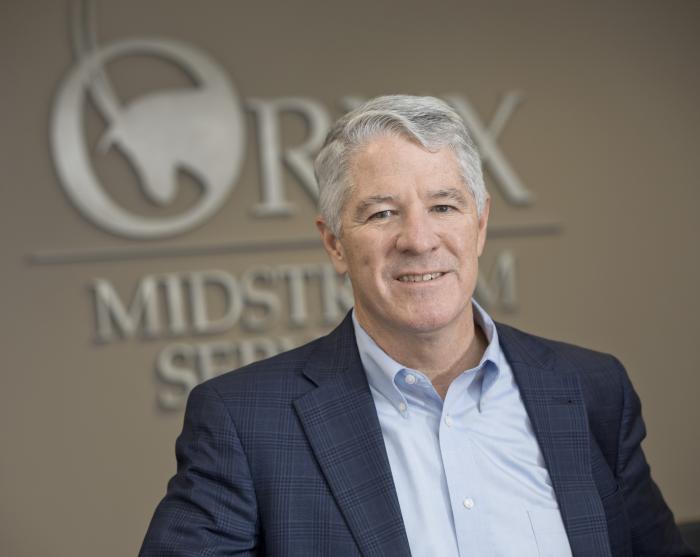 Oryx CEO Brett Wiggs leads the team with overall responsibility for the development and execution of the company's business plan. Brett has a long history as a successful leader in the energy industry, both in the U.S. and abroad, and has a strong record of creating value and growth.
Most recently prior to founding Oryx in late 2013, Brett served as a managing director for EnCap Flatrock Midstream. Previously, Brett served as CEO of DFW Midstream Services, a natural gas gathering company focused in the Barnett Shale. Within three years of starting the company in 2008, Brett built a gathering system with more than 80 miles of large and small diameter pipeline and approximately 50,000 horsepower of compression in a dense urban environment. Brett has also served as president and general manager of Bolivia's principal oil and gas pipeline company, Transredes SA, and as president and CEO of the Cuiaba Integrated Power Project, a power plant and natural gas pipeline project located in western Brazil. Additionally, Brett has held various business development and management positions at Enron and TXU.
Prior to beginning his business career, Brett served as an artillery officer in the U.S. Army. He received a Bachelor of Science degree from West Point and a Master of Business Administration degree from the University of Texas.